I'm so lame. I thought my duckweed had bloomed; I was really excited. You see, I spotted a few spots of bright purple, the color of a violet in spring, while moving some things around in the tank. I thought duckweed flowers were white if even visible at all.
Of course, this isn't real without pictures, right? I scooped out some duckweed for a photo op. Turns out my purple blooms weren't real even with pictures. The blossoms were just upside down duckweed plants.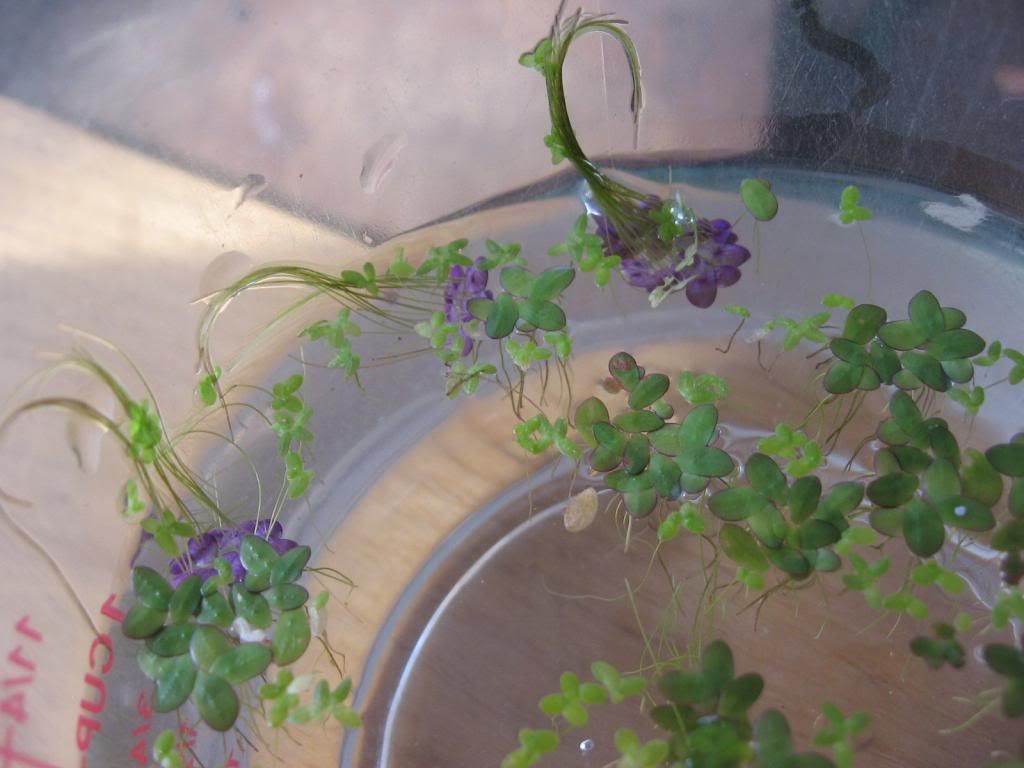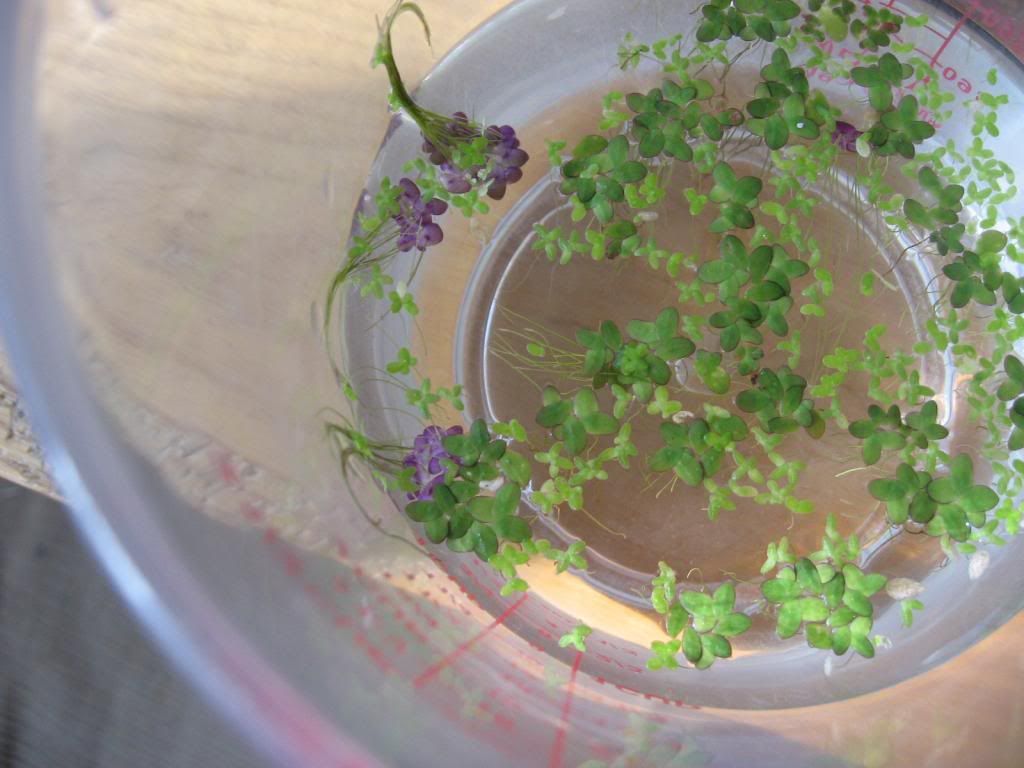 Even so, I'm still very impressed with the intensity of the color. I assume brightly pigmented duckweed is happy duckweed. I hope the fish enjoy looking up at it; I can't see the color at all from my normal view. Somebody needs to appreciate that color.