Fitting extra light to jewel 60
If you have an older jewel record 60 tank and want to grow more plants instead of costing you a lot of cash for a new luminer then you can add an extra light as follows.
You will either a double starter unit that has two switches or two single starters as I use here.
Two light tubes @ 15w (this is the largest they make for this size)
Two reflectors with lighting clips.
Step 1:
Remove the sealed lid that contains the ballast for the original lighting.
Step 2:
Remove all internal electrical parts and drill small holes all around the inner part.
Step 3:
Using a small hacksaw or similar cut around the drill holes and remove the base, leaving a small ridge around the edge.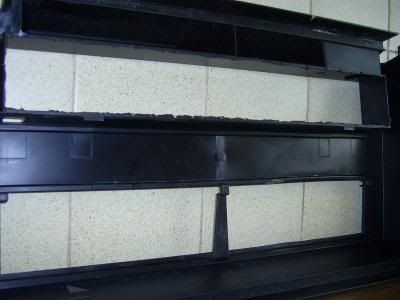 Step 4:
Attach the reflector and clips to the front part of the old housing.
Step 5:
Cut a small hole at the back of the lid for the wiring to fit through and drop the second tube in to the old housing. The edge of the reflector sits on the ledge around the old housing. Feed the wires through and make sure all fits into the areas so the lids will fit back in place.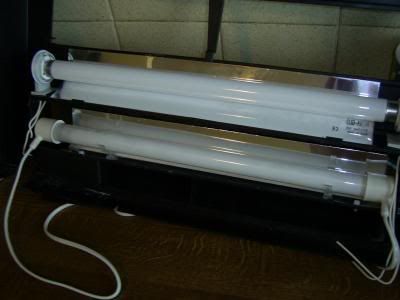 Step 6:
Finished lid with extra light fitted and still have access for feeding.