Hi all,
I started the journal a few weeks back and it got deleted and I was hoping there would be a way to bring it back, but I decided to just start from scratch.
I have decided to come back to the hobby and I have acquired a 10 gallon tank from a friend who moved to California. The tank was set up on July 17th and this is what I got on that day (it was recently set up too):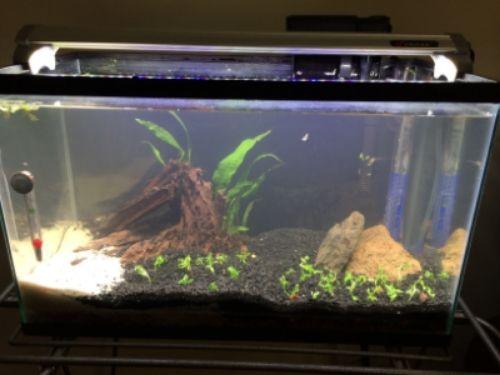 The plan is to move forward slowly and cautiously. The current list of plants includes:
s. repens
Amazon sword
java fern
anubias afzelii
bolbitis
pennywort
Livestock:
3X Corydoras pygmeus
5X chilli rasboras
20+ red cherry shrimp
2 amano shrimp

This is the tank three days ago: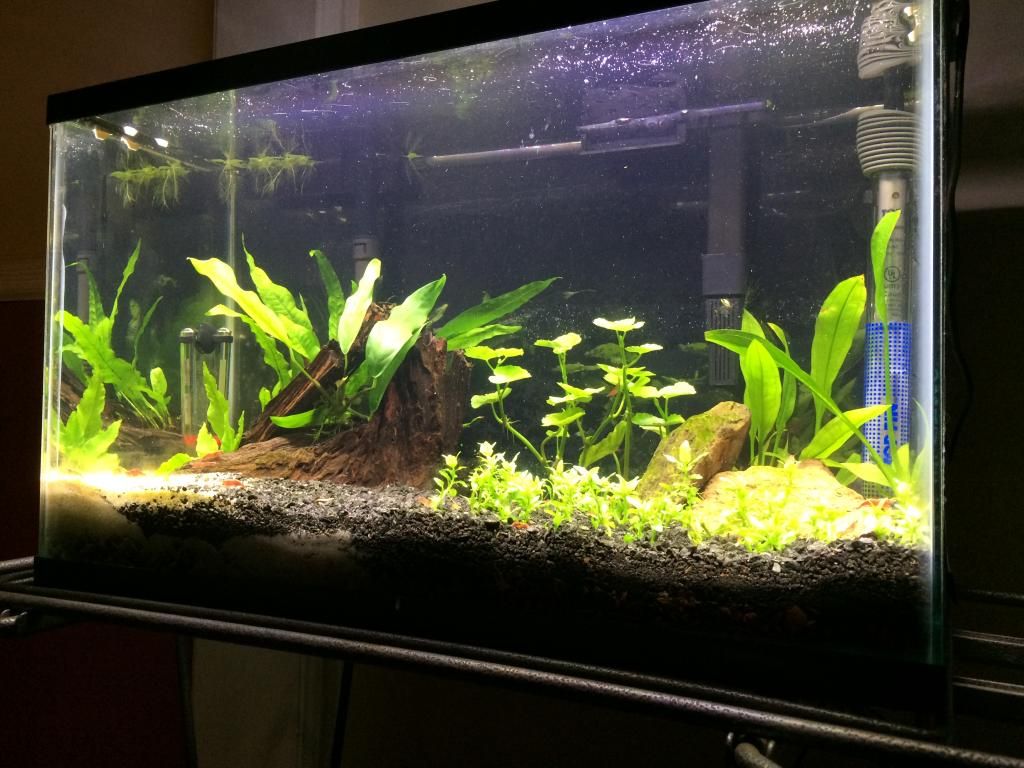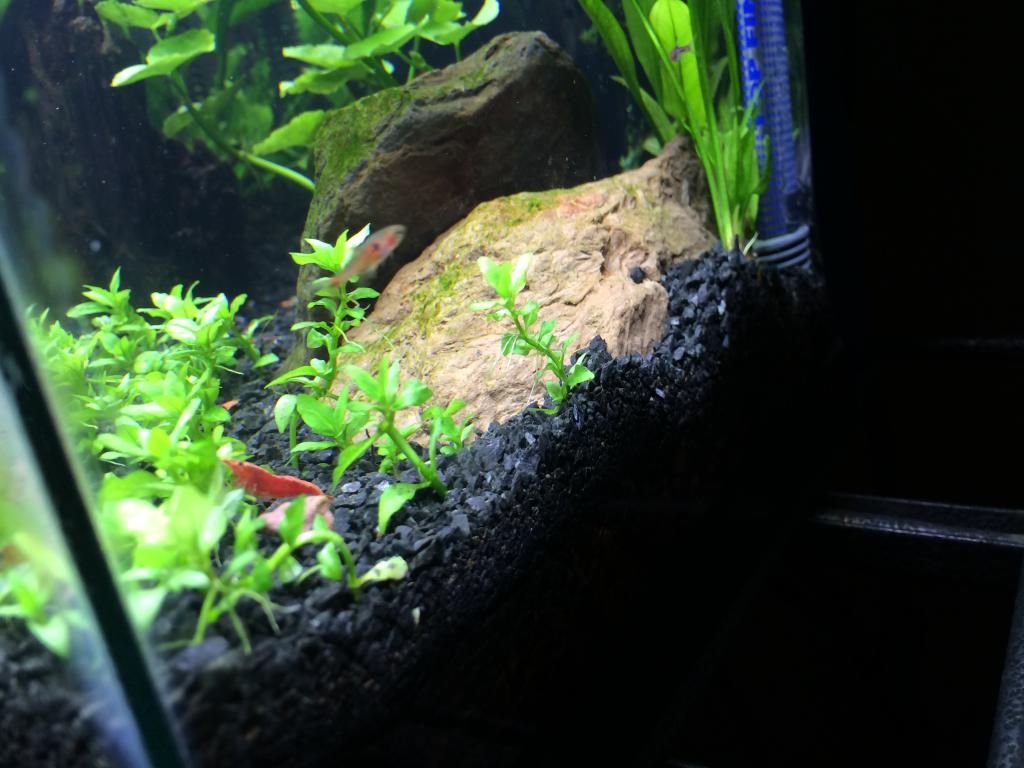 Current Issues:
I have started to notice a bit of algae, green spot algae and BBA. I was expecting this because I am still trying to find the perfect balance between food, water changes and ferts.
Right now I am doing two 25% water changes per week and I have started dosing excel 3 times per week and flourish twice per week. I will continue updating tomorrow night!
Any comment, question and/or advice is greatly appreciated