I've found that I've had a lot of fun creating rockscapes, as I've recently taken a liking to spending my seemingly infinite free time studying works from other people and experimenting and building a bit of experience myself by just taking what scrap rocks I have and attempting to create arrangements with them. (and having fun!)
Well my sister's beta tank had an algae attack, a tank that I had set up awhile ago. All parameters were good but... the tank was just sad. The mistake was not putting in fast growing plants initially to be nutrient sponges. Crypts were all that were there. Not so quite tastefully arranged either, as I had done it before I started getting a hang of scaping. It was some attempt at Iwagumi except that the focal rock was largely over-sided for such a small tank. Oh look at me, critiquing myself. I'll leave it there.
So the beta was moved to a much larger tank and this little one was torn down and cleaned. What a more reactive combination than an empty tank and an aspiring scaper eager to have a go at his newfound hobby?
The large amounts of leftover rocks from the previous project were laid out along with a 12"x6" piece of paper, and I started placing and removing rocks here and there on the paper until I was content with a scape I liked. I went about getting ready to setup the tank, wanting to capture it on timelapse. I didn't test it out beforehand though, and set the time between each frame way too high and at an awkward angle anyway. The app wasn't so friendly about exporting videos either so I simply deleted it.
Here is the tank setup dry and after filling.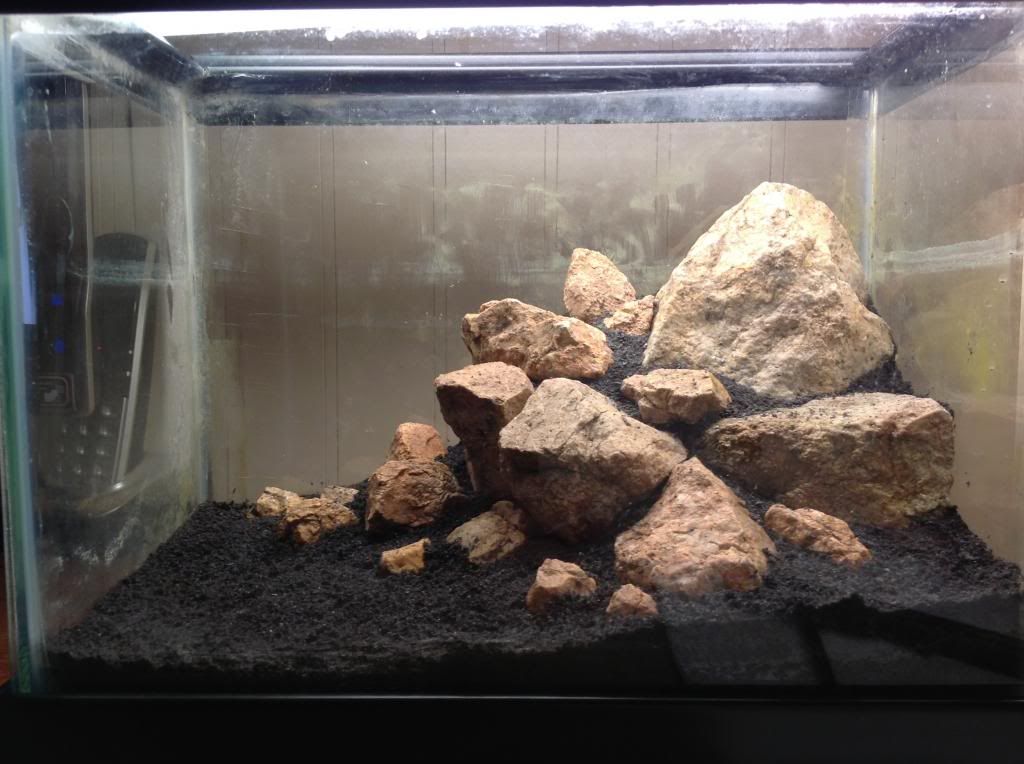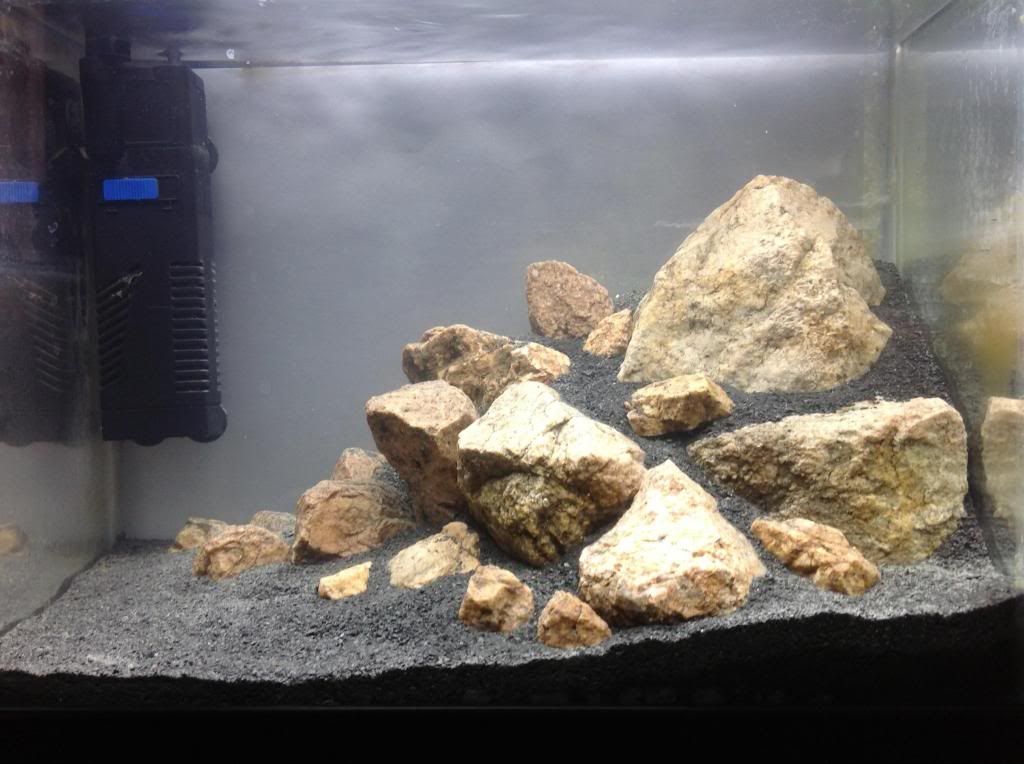 I would have planted before filling if I HAD plants, but it was a great thing I didn't. I observed a large air pocket behind the large stone on the right before filling but didn't worry about it. Well, it came around and bit me after I started filling. The water made the sand wet and more fluid so it cavitated into the air pocket. There were other air pockets like this throughout the scape, causing the two medium stones left of the large stone to shift lopsidedly. I filled in the cavities with sand. Photo 2 was taken then.
I didn't actually notice the shift until today, so I went back and pushed the two stones back to their original position. This is how the scape sits now.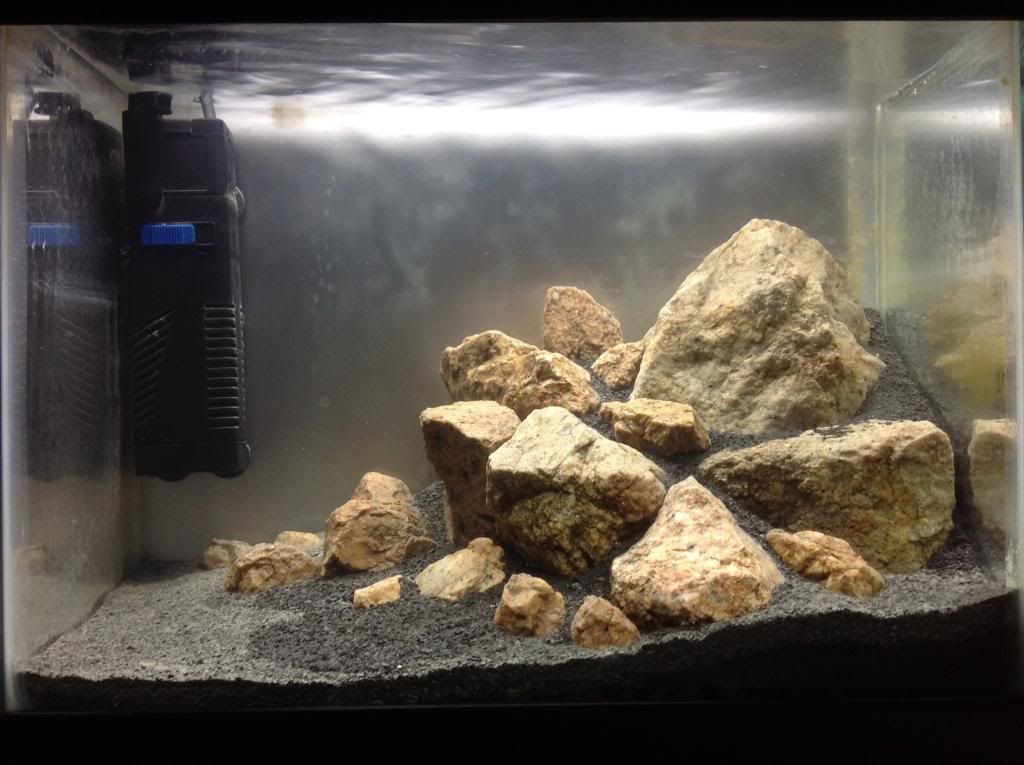 So my lesson with substrate was learned!
The plants I intend to get are hairgrasses and baby tears, I think they would go lovely with this scape. I also have the option of importing pygmy chain swords and Hydrocotyle S. from another tank.