I am looking to add some clean up crew to two of my swordtail tanks. I know cory's are a definite option but was wondering what types of shrimp would be good candidates. I do like the mountain shrimp but I'm sure they would act so much as a clean up crew as they are filters feeders. Also would loaches be good candidates? Really the only stipulation is that the clean up crew be passive and won't eat livebearer fry.
Here are some pics of the tanks and whats in them. Thanks for the help.
75G-12 Swordtails, actually here is a pic of the tank.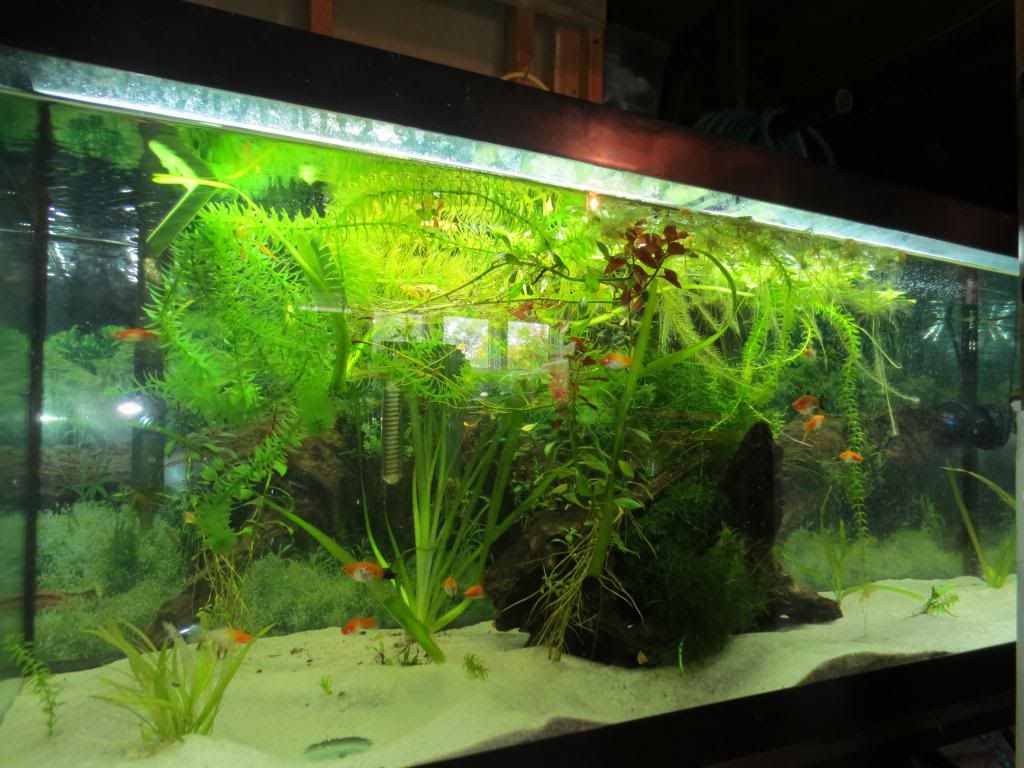 20G high - swordtail fry grow out.